Product Information:
High Effective Automatic Water Transfer Film Printing is mainly used in the car interior decoration,gun parts decoration, furniture decoration, household products ,shoe material,electric products,plastic corners and so on. in the Hydrographic water transfer printing machine.
Description: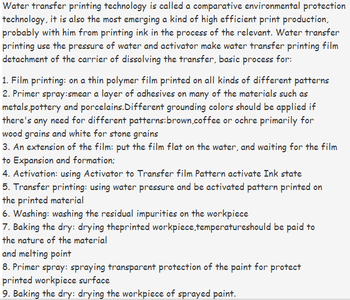 Printing process:
There are four machines are usually combined with each other to use.
Hydrographic dipping tanks,washing machine,drying machine,spray booth
Hydrographic dipping tanks: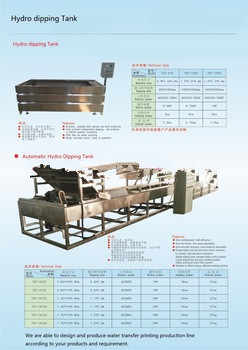 Washing Machine: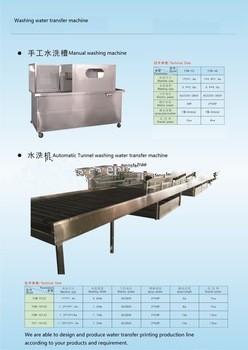 Drying Machine: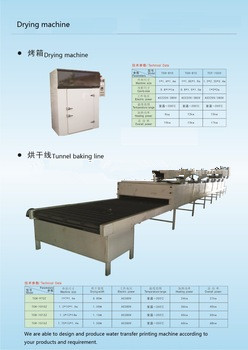 Spary Machine: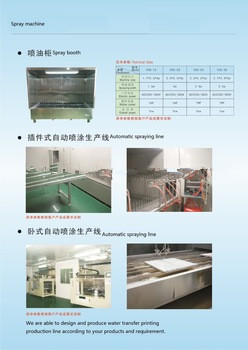 There are more than 2000 kinds of hydrographic printing films for your choices,
it's about Wood, Marble, Animal Skin, Camouflage Pattern, Carbon Fiber, Flowers,
Design Patterns and so on.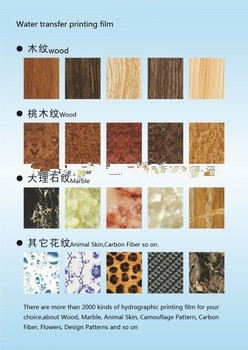 Application:
Autos: various meters,driving wheel,handles,sanitary box,rear viewer,lock and so on
Electronic products: phones,cellular phone,remote controller,mouse pad,wall
clock,electric dryer,beauty kits.
Household appliances: tea desk,vase,lanmps,sphericallock,air freshener,display
holder,high grade poly resin furniture .
Daily crafts: decoration for cases and bags,pen holder ,calendar reck,hair
dressing,beauty kit,photo frames.
Indoor decoration: security door,curtain rail,roman pillar,plaster cast ceiling or linear decoration.
Footwear: heel,shoe tree,vamp and accessories
Samples: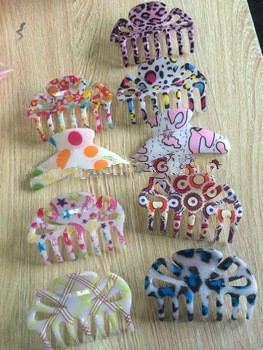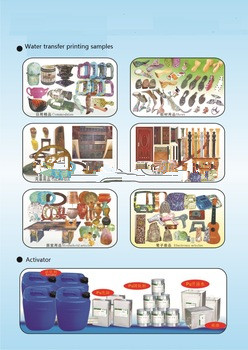 Package:
1. Outside packing: Wooden Case
2. Inner Packing: Stretch Film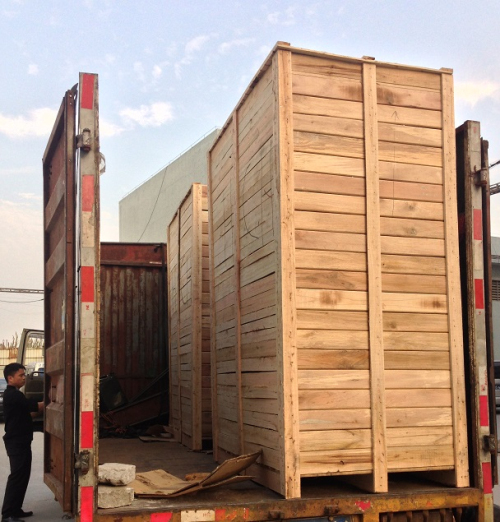 Company Profile:
Dongguan Hongfu Printing Equipment Co., Ltd has been focusing on automatic systems since 2002, as we believe that automation will be our future due to the increasing labor cost and environment protection. And we are professional in offering our customer the most suitable printing solutions.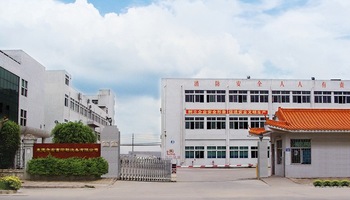 We would like to introduce our production line as follow: Fully automatic / semi auto / manual system for pad printers, screen printers, hot foil stamping machines, heat transfer printing machine ,water transfer printing machine, hot stamping foil ,water transfer printing machine, heat transfer printing film for textile / plastic and other accessories ,ODM and customized systems. All machines are built according to CE standard.
Warranty:
Quality
We care about all details of our machines
We demand best printing result
We use the world top brands of electronics, pneumatics and mechanical parts
We process all fine parts
We hope our customer can use our machine more than 12 years
Innovation
We create new printing solutions based on European standards
We have newly innovated machines every season
We offer standard automations
We also offer customized automations
Team
We have top R&D engineering team
We have well trained and skilled assembling team
We have professional sales and service team
We have close partners in Europe and USA
We are a big family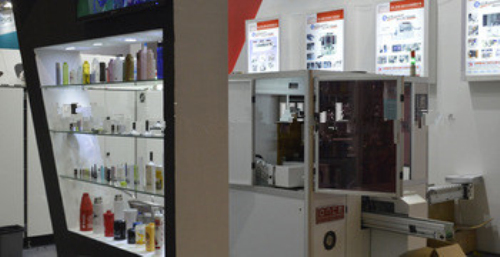 Welcome To Contact Us !!!
Add: No.93, ZhenXing Road, ShangJiao District, Chang'an Town, Dongguan City, Guangdong, Chin